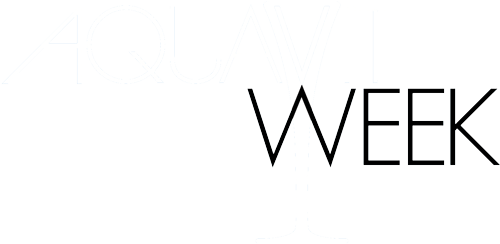 Announcing Aquavit Week 2017

The sixth annual Aquavit Week, the week-long celebration of the signature spirit of the Nordics, returns for 2017 from December 3rd to 9th. When Aquavit Week began in 2012, only a handful of aquavits were available in the United States. Today there are more than fifty available, from small batch spirits produced by American craft distillers to quality imports from its home in the Nordic countries.
This year's Aquavit Week will be the best and biggest yet, expanding beyond the Pacific Northwest to include events in Minneapolis, Chicago, and Washington, DC, as well as to a new European Aquavit Week organized in Germany. This growth has been made possible with generous sponsorship from Linie, a Norwegian aquavit that undergoes one of the world's most unique ageing processes, and Aalborg, the classic aquavit brand of Denmark.
Aquavit Week is devoted to celebrating the wonderful diversity of aquavit, its pairing possibilities with food and beer, and its unexplored potential in cocktails. A comprehensive guide to aquavit brands available in the United States, including many that will be featured at Aquavit Week events, can be found here.
This year's Aquavit Week will conduct three events in Portland, three around the country, and a week-long "Snaps & Taps" beer pairing adventure. Bars from all over are invited to join the celebration by offering aquavit drinks throughout the week. (Find one near you.)
This year we are also pleased to work with a charity partner in Portland, the Immigrant and Refugee Community Organization. IRCO focuses on building new beginnings for immigrants and refugees in Oregon. Wither over 150 programs, IRCO provides culturally specific services from childhood development to senior services in order to help people achieve self-sufficiency and to build a multi-cultural community.
This year's featured events include:
Aquavit Week Opening Party (Portland, Dec. 3) – Join us at Broder Nord to experience Portland's largest selection of aquavit. This ticketed event will feature more than a dozen different aquavits, aquavit cocktails, light Scandinavian fare, and a true Nordic toast with visiting aquavit producers. Come say "Skal!" with us! Tickets $30 per person, with a portion of proceeds going to support IRCO. Call (503) 282-5555 to reserve tickets. Additional tickets may be available at the door. 6:00-9:00 pm.
Snaps & Taps (Portland, Dec. 3-9) – Sample aquavit paired with special beers and ciders from some of Portland's finest brewers at Portland's best bars. Look for beers from Breakside Brewing, Upright Brewing, Wayfinder Beer, Culmination Brewing, Stickmen Brewing, and a special cider release from Reverend Nat's. Check here for details on where to find these brews and pairings.
Meet Your Maker (Portland, Dec. 5) – In this installment of the Multnomah Whiskey Library's Meet Your Maker series, the Library is honored to welcome Lars Kragelund of Arcus, the world's largest producer of aquavit. Lars has garnered his expertise as a blender and distiller with Arcus, helping to produce their widely known Aalborg and Linie lines of aquavit. Lars will be here to share his expertise as well as discuss the traditions of Norwegian and Danish aquavits. Along with the delicious spirits, light bites will be provided by Chef Ben Grossman and the kitchen. Tickets will be released on November 7th and space is extremely limited. Please visit www.mwlpdx.com for tickets and further information.
Aquavit Distillers' Happy Hour (Minneapolis, Dec. 6) Minneapolis is one of America's best cities for aquavit. Come meet the producers behind local brands of aquavit as those from Norway and Denmark. Eat Street Social will offer a special cocktail menu for the evening featuring aquavit cocktails from all the producers. 7:30 pm to 10:00 pm.
Nordic Cocktail Night (Chicago, Dec. 7) – Aquavit Week returns to Sportsman's Club to take over the cocktail menu for one night only in Chicago. Four different local and international aquavits will feature in four different cocktails from the Sportsman's Club bartenders, and all four spirits will be available to sip neat as well. 5:00 pm to 2:00 am.
Literary Cocktails (Washington, DC, Dec. 7 and 8) –Bartender Chantal Tseng continues her weekly series of literary cocktails with a menu inspired by the works of Danish author Hans Christian Andersen. Join her in the Reading Room at Petworth Citizen for this aquavit-centric menu of creative cocktails. 7:00 pm to 12:00 am.
Aquavit Week Post-Party (Dec. 10) – Toast the ending of the biggest Aquavit Week ever at the internationally inspired Expatriate, featuring aquavit cocktails from some of Portland's most creative bartenders. 9:00 pm – 12:00 am.
About Aquavit Week: Aquavit Week was founded in 2012 by Portland, Oregon bartender and writer Jacob Grier. The event is dedicated to showcasing aquavit as a neat spirit and as an ingredient in cocktails, introducing imbibers to aquavits produced domestically and abroad. More information about the event, participating bars, and a guide to the variety of aquavit available in the United States is available at www.aquavitweek.com.
About Linie Aquavit: Sponsorship for Aquavit Week 2017 is provided by Linie. Produced in Norway, Linie is the spearhead icon of aquavit worldwide. It is matured in old sherry casks as deck cargo on ships that travel the seas twice across the equator. The change of temperature and humidity through different climate zones, along with constant rocking of the casks, make for a unique ripening process that gives Linie its distinct taste. Look inside the back of the bottle, enter the individual code online, and see where your Linie aquavit has traveled and which ship took it there. More information about Linie can be found at www.linie.com.
About Aalborg Aquavit: Aalborg is the classic aquavit of Denmark. Currently two Aalborg aquavits are exported to the United States. Aalborg Taffel is a clean, crisp caraway aquavit bottled at 90 proof. Aalborg Jubilaeums, created in celebration of Aalborg's 100th anniversary, is flavored with coriander, dill seed, and American oak. More information about Aalborg can be found at www.aalborgakvavit.dk.