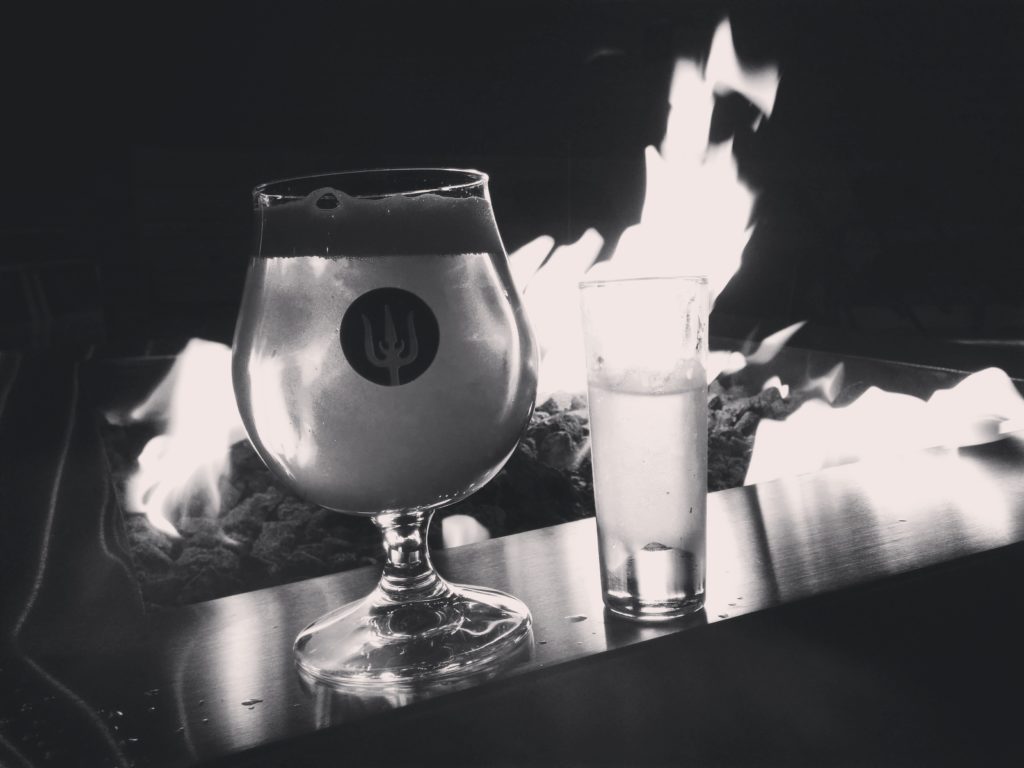 From the very beginning of its yearly events, one of the most exciting features of Aquavit Week has been its featured pairings of special beers with aquavit. The annual challenge for brewers is to offer an aquavit-inspired beer. That could be a beer aged in aquavit barrels, a beer spiced with aquavit botanicals, or simply a brew that pairs especially with aquavit.
For this year's Snaps & Taps event, five different breweries have teamed up with five Portland bars to offer unique aquavit pairings. This year we are also featuring our first ever aquavit-inspired cider courtesy of Revered Nat's. Find these special brews on tap during Aquavit Week, December 4-10, at the bars below. Quantities are limited, so get in early to try them before they run out!
Bazi Bierbrasserie — Commons Brewery "Khthonios" sour stout aged in aquavit barrels, paired with Brennivin, the infamous "Black Death" aquavit from Iceland.
Bit House Saloon — Drinking Horse Brewing "Caraway Me Ryeward Son," a rye saison spiced with toasted caraway seeds, paired with sherry cask aged Lysholm Linie aquavit from Norway.
La Moule — Upright Brewing "Saison Vert," an open-fermented wheat ale made with black limes, specially spiced for Aquavit Week with dill pollen, paired with Gamle Ode Celebration aquavit from Wisconsin.
The Rookery Bar at Raven & Rose — Reverend Nat's "Jon Teiste's Tonic," named after the messenger who delivered the first recorded aquavit to the Archbishop of Norway in 1531. This Cider of Life fuses flavors from all the best aquavits: toasted caraway, cumin, fennel, and paradise seeds, with fresh dill & lemon zest rounding it out. Paired with Raven & Rose's exclusive single barrel cask strength Krogstad Gamle aquavit from Portland.
Wayfinder Beer — Breakside Brewery Imperial Honey IPA, a double IPA balanced with Oregon high desert honey, paired with Wayfinder Beer's "secret aquavit blend," a richly flavored house blend of selected aquavits from American and Nordic origins.